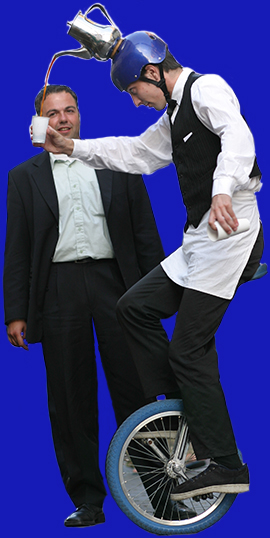 This animation-act is simple: i'll ride my unicycle at your event, and ask guests if they would like to have some coffee. If so, then I'll pour them in.
eyecatching
very mobile
interactive
simple requirements
at any moment of the day
available in 9 languages
also with mulled wine
also with hot chocolate-milk
low travel expenses
worldwide unique!
Clip taken from BBC sitcom:
Short clip Souq Wafiq, Qatar: